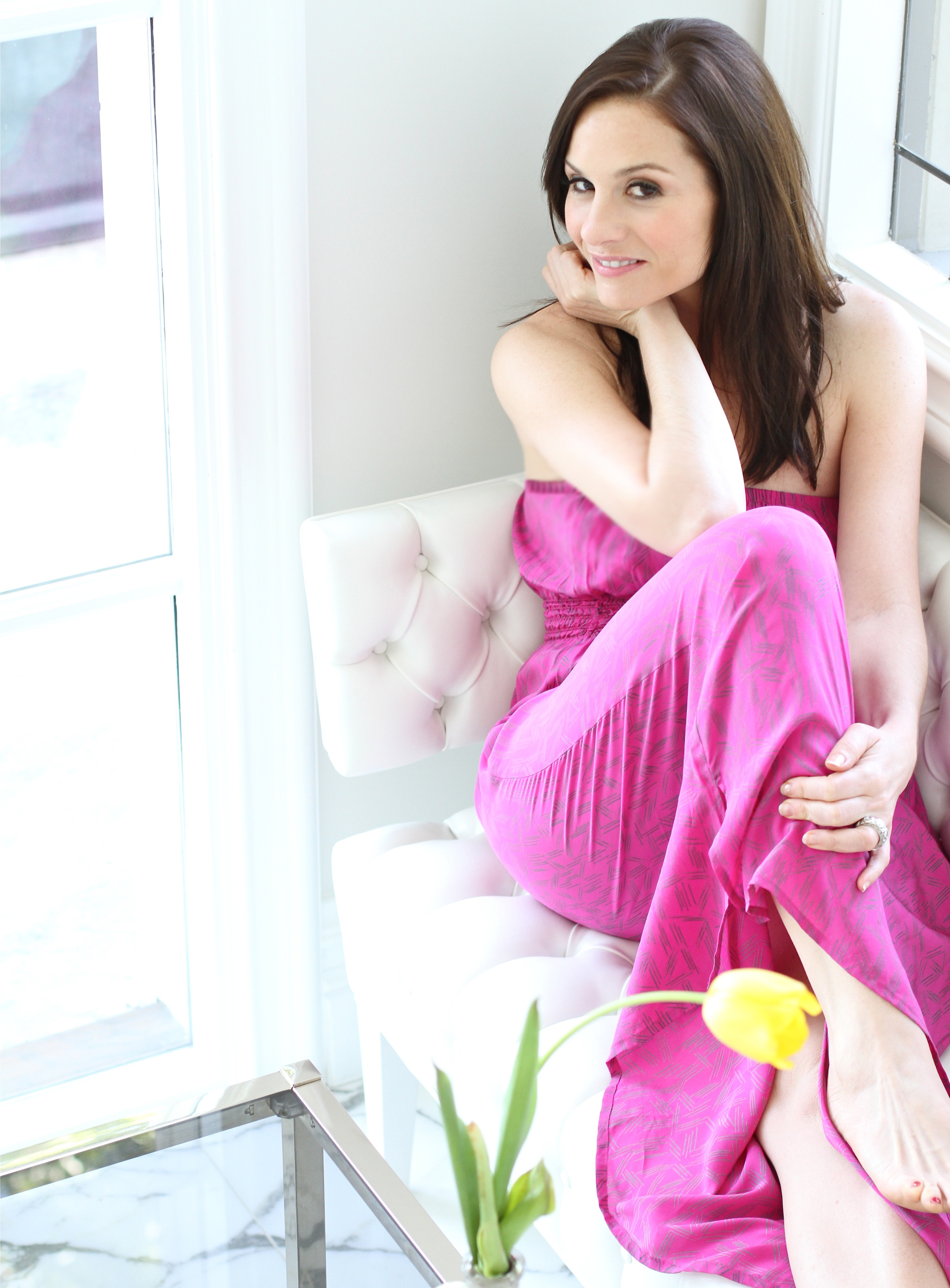 Bio
Kara DioGuardi is a world-renowned songwriter, producer, music executive and TV personality. She is a 2011 NAMM Music For Life Award winner, 2009 NMPA Songwriter Icon Award winner, 2007 BMI Pop Songwriter of the Year and has received nearly 20 BMI Awards for co-writing the most performed songs on the radio. Kara serves as Executive VP of Talent Development, Office of the Chairman at Warner Brothers Records, and has signed hit artists such as Jason Derulo and Iyaz. Further, Kara co-owns Arthouse Entertainment, a music-publishing venture, with Bug Music, which has published such hits as B.O.B's "Nothin' On You," Bruno Mars' "Just The Way You Are" and "Grenade," Cee-Lo Green's "Forget You," and Flo Rida's "Club Can't Handle Me." In addition, Kara was a judge on seasons 8 and 9 of the hit FOX show, American Idol and recently was featured as the head judge on Bravo's songwriting reality show competition, Platinum Hit. On April 26th, 2011 HarperCollins released Kara's self-penned book, A Helluva High Note: Surviving Life, Love and American Idol. In the fall of 2011, Kara made her Broadway stage debut as merry murderess, Roxie Hart, in the Tony Award-winning hit musical CHICAGO.
As one of the most successful contemporary songwriters in the world, Kara's songs have appeared on more than 160 million albums and she has enjoyed over 50 charting singles. Her songs are continuously featured in major motion pictures, television shows, film soundtracks, and radio spots, as well as national and international commercial campaigns.
Kara's songs have been recorded by Grammy award winning artists such as Pink, Carrie Underwood, Christina Aguilera, Gwen Stefani, Kelly Clarkson, Celine Dion, Rascal Flatts, Colbie Caillat, Santana, Faith Hill, Britney Spears, Darius Rucker, Toni Braxton, Meat Loaf, and Marc Anthony. Many other major recording artists have also released Kara's songs including Avril Lavigne, Jonas Brothers, Adam Lambert, Leona Lewis, Camp Rock, Katy Perry, Hannah Montana, Miley Cyrus, Natasha Bedingfield, Demi Lovato, Kris Allen, Theory of a Deadman, Allison Iraheta, Cobra Starship, Pussycat Dolls, Ashley Tisdale, Katharine McPhee, David Archuleta, Bo Bice, Clay Aiken, Jesse McCartney, Backstreet Boys, Ashlee Simpson, Hilary Duff, Tom Jones, Jessica Simpson, Jewel, Nick Lachey, Jo Dee Messina, and Daddy Yankee. DioGuardi has achieved equal success internationally with hit singles for artists such as Enrique Iglesias, Anastacia, Ricky Martin, Kylie Minogue, Diego, Belinda, RBD, Eros Ramazzotti, Delta Goodrem, Darius, Thalia, and Martine McCutcheon. Kara's co-production credits include Kelly Clarkson, Celine Dion, Britney Spears, Santana, Hannah Montana, Camp Rock, Jonas Brothers, Adam Lambert, Hilary Duff, Kylie Minogue, Pussycat Dolls, Backstreet Boys, Katharine McPhee and Puddle of Mudd.
Kara is also involved in a variety of charity work and has raised money and built several recording studios at various locations of the nationally renowned youth outpatient substance abuse center, Phoenix House. She also has a scholarship fund in her family's name, in conjunction with Columbus Citizens Foundation, which enables financially challenged Italian Americans the opportunity to attend college.
Awards
| Award | Details | Year |
| --- | --- | --- |
| NSAI Award | "Undo It, Carrie Underwood | 2011 |
| NSAI Award | "This," Darius Rucker | 2011 |
| BMI Country Music Award | "Mama's Song," Carrie Underwood | 2011 |
| BMI Country Music Award | "Undo It," Carrie Underwood | 2011 |
| BMI Pop Music Award | "I Never Told You," Colbie Caillat | 2011 |
| BMI Pop Music Award | "Good Girls Go Bad," Cobra Starship | 2011 |
| NAMM Music For Life Award | NAMM Music For Life Award | 2011 |
| SOCAN Pop/Rock Music Award | "Not Meant To Be," Theory of a Deadman | 2010 |
| BMI Pop Music Award | "I Do Not Hook Up," Kelly Clarkson | 2010 |
| BMI Pop Music Award | "Sober," Pink | 2010 |
| BMI Pop Music Award | "Not Meant To Be," Theory of a Deadman | 2010 |
| NMPA Songwriter Icon Award | NMPA Songwriter Icon Award | 2009 |
| BMI Latin Pop Music Award | "Somebody's Me," Enrique Iglesias | 2009 |
| BMI Latin Pop Music Award | "Bella Traicion," Belinda | 2008 |
| BMI Pop Music Award | "Ain't No Other Man," Christina Aguilera | 2008 |